Endowment Fund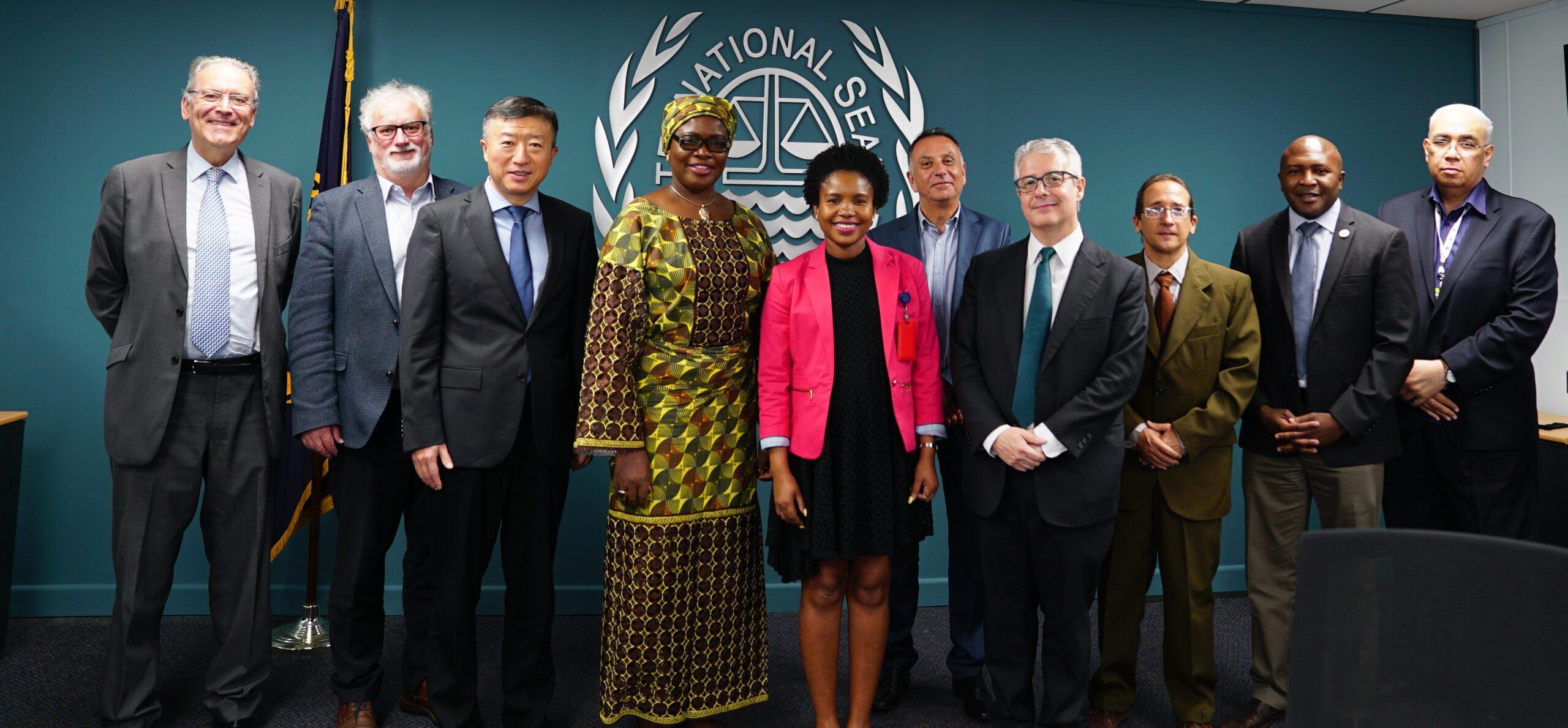 Endowment Fund Advisory Panel (Dec 2017-Nov 2020)
Caption L-R: H.E. Mr. José María Bosch Bessa, Dr. Georgy Cherkashov, H.E. Mr. Tian Qi, H.E. Mrs. Janet Omoleegho Olia, Ms. Annekah Mason (ISA), Mr. Joseph Khoreich (ISA), Mr. Alfonso Ascencio-Herrera (ISA), Mr. Ricardo Calvo Aguila (representing H.E. Mrs. Inés Fors Fernández), Mr. Chapi Mwango (ISA), Mr. Siosiua Utoikamanu
Kindly note that due to the COVID-19 pandemic, all activities under ISA's Endowment Fund for Marine Scientific Research have been suspended pending further notice
The Endowment Fund for Marine Scientific Research in the Area (the Fund) promotes and encourages the conduct of collaborative marine scientific research in the international seabed area for the benefit of humankind through two main activities:
by supporting the participation of qualified scientists and technical personnel from developing countries in marine scientific research programmes and activities and
by providing opportunities for these scientists to participate in relevant initiatives.
Application for Assistance from the Fund
Applications Request for assistance from the EFMSR may be submitted by a developing country Member of ISA. An application from any other country may be accepted, provided that the application will benefit scientists from developing countries.
Advisory Panel
An Advisory Panel appointed by the ISA Secretary-General evaluates applications for assistance and makes recommendations to him. Appointment to the advisory panel is for three years.
Status of Beneficiaries
As at 31 May 2019, 145 young scientists or government officials from 50 countries had benefited from the EFMSR. The beneficiaries include representatives of all regional groups: 52 from the African group (Angola, Cameroon, Egypt, Ghana, Kenya, Madagascar, Mauritania, Mauritius, Namibia, Nigeria, Sierra Leone, South Africa and Tunisia), 56 from the Asia-Pacific group (Bangladesh, China, the Cook Islands, Fiji, India, Indonesia, Malaysia, Micronesia (the Federated States of), Pakistan, Palau, Papua New Guinea, the Philippines, Sri Lanka, Thailand, Tonga and Viet Nam), four from the Eastern European group (Bulgaria and the Russian Federation), 24 from the group of Latin American and Caribbean States (Argentina, Bolivia (Plurinational State of), Brazil, Chile, Costa Rica, Guyana, Jamaica, Mexico, Suriname and Trinidad and Tobago), three from the Western European and other States group (Greece, Malta and Norway) and six from the observer States (Colombia, the Islamic Republic of Iran, Peru, Turkey and Venezuela (the Bolivarian Republic of)). Of the 145 beneficiaries to date, 57 (or 39 per cent) were women. [List of Trainees]
Network of Cooperating Institutions
In administering the EFMSR, ISA Secretariat is required to endeavor to make arrangements with universities, scientific institutions, contractors and other entities for opportunities for scientists from developing countries to participate in marine scientific research activities. Accordingly, the Secretariat has established a network of cooperating institutions that may be interested in offering places on courses or research opportunities. Members of the network to date include the National Oceanography Centre (United Kingdom), the National Institute of Ocean Technology (India), the French Institute for the Exploitation of the Sea (Ifremer), the Federal Institute for Geosciences and Natural Resources (Germany), the Natural History Museum (United Kingdom), Duke University (USA) and InterRidge, an international, non-profit programme promoting interdisciplinary studies of oceanic spreading centres.
Examples of Collaborations:
Kaplan Project: Analyzing Biodiversity, Species Ranges and Gene Flow in Nodule Areas of the Seabed
CenSeam Project: Assessing Biodiversity Patterns on Seamounts to Identify Knowledge Gaps
Geological Model Project: Metals of Commercial Interest in Polymetallic Nodule Deposits of the Clarion-Clipperton Zone.