Advancing women's empowerment in marine scientific research

Overview
The enhanced inclusion of women in marine scientific research forms the core of this voluntary commitment which ISA registered 2017 and renewed in 2022 as #OceanAction40786.
Science, technology and innovation are fundamental pillars for the eradication of poverty, economic and social development as well as the protection of the marine environment.
The critical role of women in contributing to such global goals is well established by now. However, despite the continuous and increasing efforts at a national and international level, opportunities for women in non-traditional and emerging sectors remain limited. This is particularly the case for areas like technology and science at large, where the participation of women from developing countries still faces many obstacles, including a culture of scientific research founded in seclusion and unsafe work environment.
As a result, according to the Global Ocean Science Report produced by IOC-UNESCO, women today account for only 38 per cent of the world's researchers in ocean science, and the rate is even lower for women from developing countries. This constitutes a loss to ocean science as well as gender equality and women's empowerment.
In line with its mandate under UNCLOS and the 1994 Agreement, ISA has a vision of women from developing States playing a pivotal role in marine scientific research.
This commitment is currently mainstreamed in all the programmatic documents of ISA, including the ISA Strategic Plan and High-Level Action Plan 2019-2023, the ISA MSR Action Plan in support of the United Nations Decade of Ocean Science for Sustainable Development and the Capacity Development Strategy, respectively adopted by the ISA Assembly in December 2020 and July 2022.
Through this voluntary commitment, ISA aims at giving priority to women from developing countries, and especially from LDCs, LLDCs and SIDS in marine scientific research, whenever possible.
Voluntary Commitment 1 contributes to the following SDGs: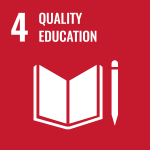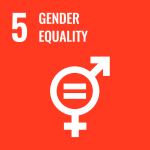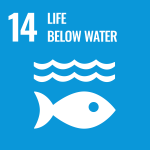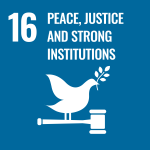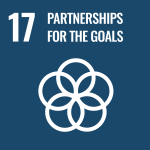 Objectives and associated projects
Voluntary Commitment 1 has four thematic areas:
News of voluntary commitment 1