Sustainable Seabed Knowledge Initiative
Overview
The Sustainable Seabed Knowledge Initiative (SSKI) of the International Seabed Authority (ISA) aims to transform our understanding of the planet's largest ecosystem, the deep sea. Through the generation of new knowledge, and innovation in the availability and flow of data and expertise, SSKI will strengthen the scientific foundation for effective protection and management of the deep sea in the international seabed area (the Area).
Launched at the 2022 UN Ocean Conference, SSKI will describe over one thousand new species from the regions of the Area that are currently being explored for mineral resources and may be targeted for future exploitation. The initiative and the new knowledge it will generate will enable scientists to create maps of life on the seafloor and help us understand and manage the possible effects of anthropogenic activities on deep-sea ecosystems.
New genomic and image libraries, combined with artificial intelligence and app-based field tools will be developed for assessing deep-sea biodiversity. Along with  building capacity, SSKI will create a lasting legacy of knowledge of the deep sea and the deep seabed, benefiting humankind as a whole.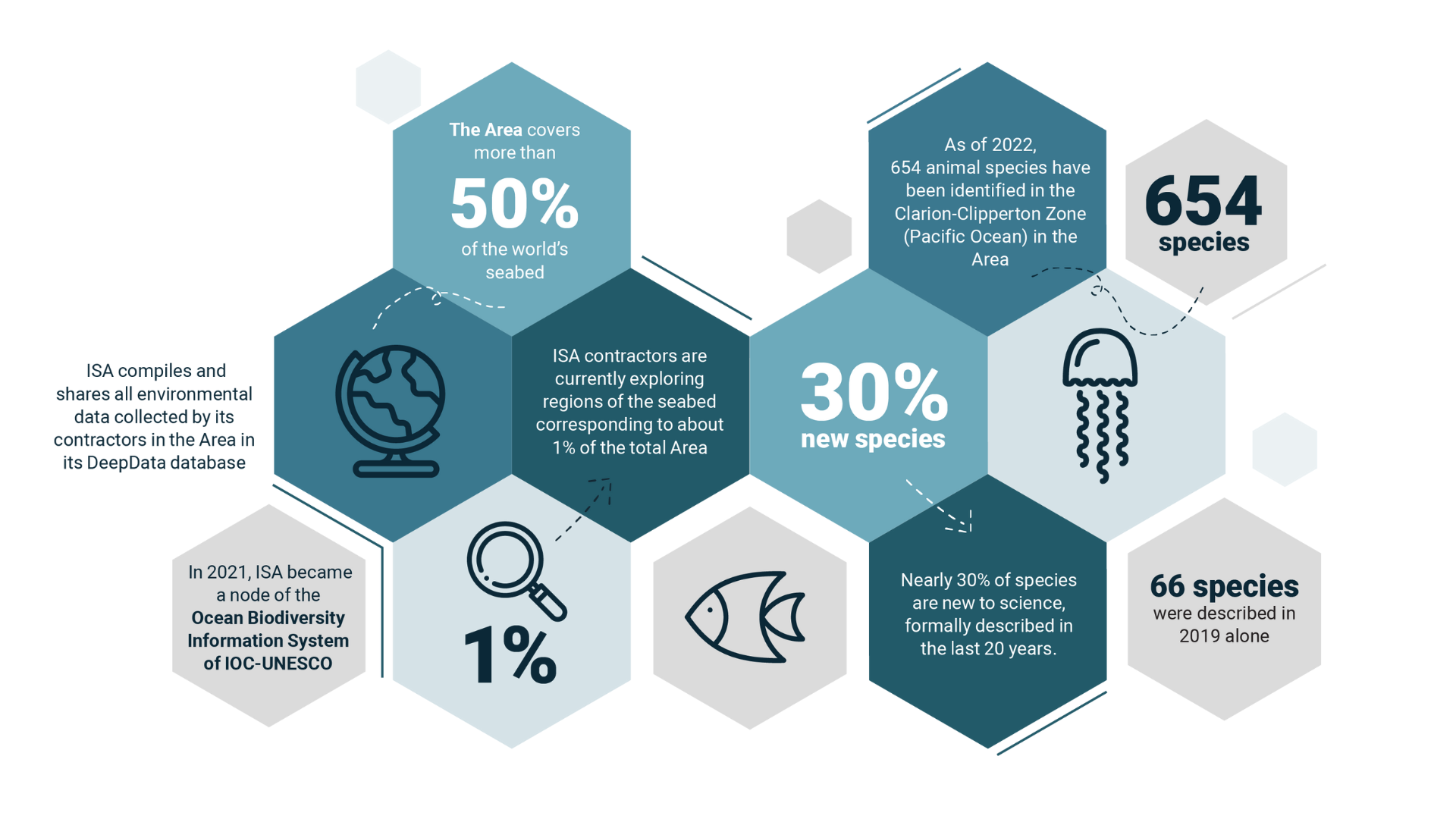 News and activities
Events
SSKI and the UN Decade of Ocean Science
SSKI is ISA's new flagship initiative to support implementation of the ISA Action Plan for Marine Scientific Research in support of the UN Decade of Ocean Science for Sustainable Development and its six strategic research priorities, adopted by all Members in 2020.
Advancing scientific knowledge and understanding of deep-sea ecosystems, including biodiversity and ecosystems functions, in the Area
Standardizing and innovating methodologies for deep-sea biodiversity assessment, including taxonomic identification and description, in the Area
Facilitating technology development for activities in the Area, including ocean observation and monitoring
Enhancing scientific knowledge and understanding of potential impacts of activities in the Area
Promoting dissemination, exchange and sharing of scientific data and deep-sea research outputs and increasing deep-sea literacy
Strengthening deep-sea scientific capacity of ISA members, in particular developing States
Project scope and expected outputs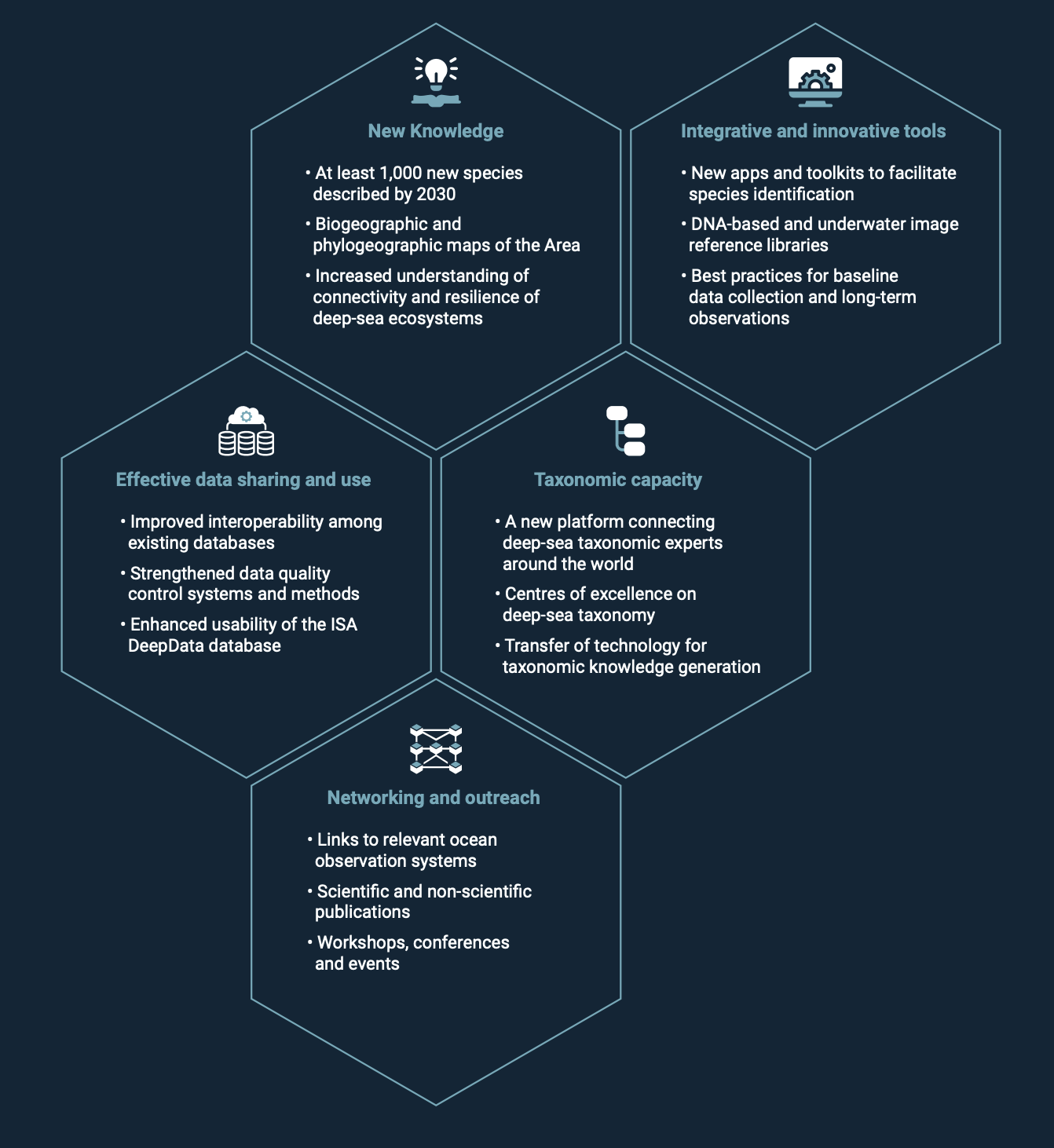 SSKI partners
SSKI brings together leading experts and institutions in deep-sea biodiversity research, monitoring and management to develop new methods and knowledge, creating an unprecedented framework for sustainable development of activities in the Area.