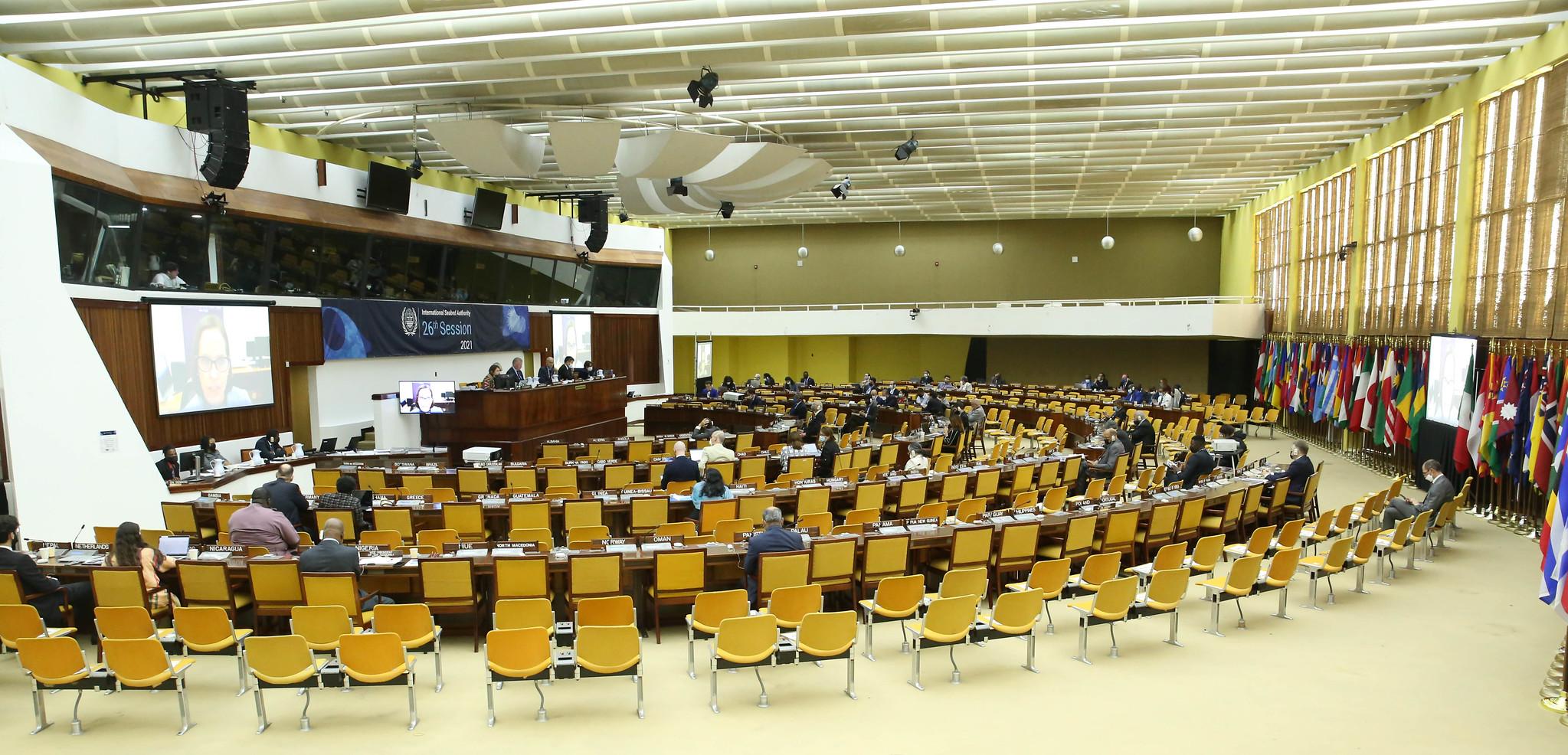 The Assembly is one of the principal organs of ISA empowered to establish the general policies. It comprises all ISA members.
All States Parties to the United Nations Convention on the Law of the Sea are automatically Members of ISA, which comprises 167 States and the European Union as of March 2022.
The Assembly also has the following powers:
It elects the members of the Council and other bodies, as well as the Secretary-General, who heads the Secretariat.
It sets the two-year budgets of ISA as well as the rates by which Members contribute towards the budget, based on the assessment scale established by the United Nations for that body's activities.
Following adoption by the Council, it approves the rules, regulations and procedures that ISA may establish from time to time, governing prospecting, exploration and exploitation in the Area.
It examines reports from other bodies, notably the annual report by the Secretary-General on the work of ISA.
United Nations Convention on the Law of the Sea also assigns several other powers to ISA, which will come into play once deep-sea mineral exploitation starts. These include decisions on the equitable sharing of financial and other economic benefits deriving from activities in the Area and compensation or other economic adjustments to developing countries whose export earnings from their land-based mineral extraction are diminished by seabed production.