ISA side event at UNOC2022 | Enhancing scientific cooperation in support of regional environmental management planning in the international seabed area
28 Jun 2022
1:00 PM – 2:15 PM

Hybrid event
(virtual + Hotel Olissipo Oriente, Room Pequim B)

Event ID: V12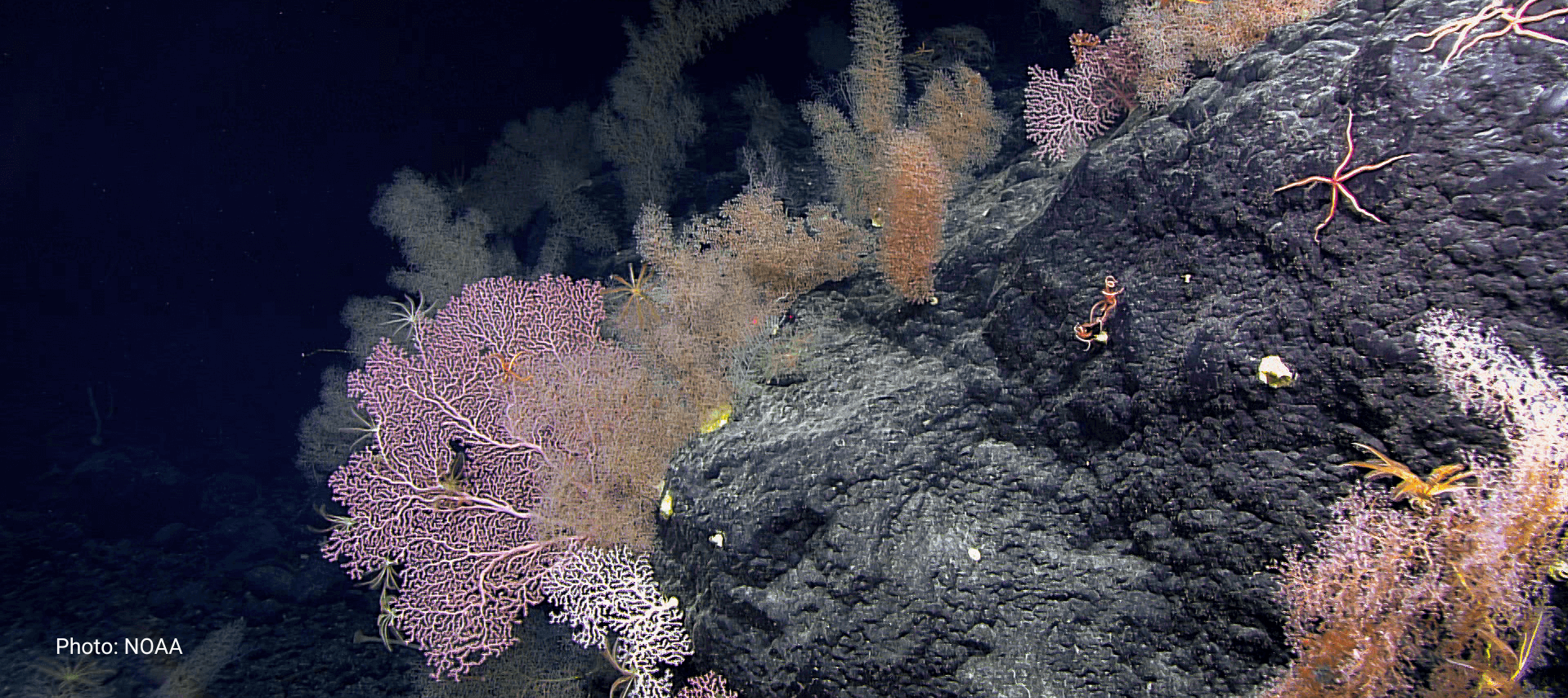 ---
CONTEXT | OBJECTIVES | PROGRAMME | FLYER | STATEMENTS | PHOTOS
---
Context
The development and implementation of regional environmental management plans (REMPs) is an essential element of ISA's strategy to ensure effective protection of the marine environment in the Area, in line with its mandate under Article 145 of the United Nations Convention on the Law of the Sea. ISA has established a network of areas of particular environmental interest (APEIs) under its environmental management plan for the  Clarion-Clipperton Zone in the Pacific Ocean. The whole network covers 1.9 million km2 of seafloor entirely protected from exploitation of mineral resources. Building on this experience, the ISA has also been developing REMPs in other priority areas, in collaboration with a range of partner organizations.
The event is organized in partnership with:
The Secretariat of the Convention on Biological Diversity
The European Commission
The Ministry of Natural Resources, the People's Republic of China
The Ministry of Earth Sciences, Government of India
The Ministry of Climate and Environment, the Republic of Poland
Commonwealth Scientific and Industrial Research Organization of Australia
Objectives
This side event aims to present experiences and progress in developing and implementing REMPs in the Area, and scientific collaboration and partnerships in support of this process. It will present examples of area-based and other environmental management measures for the protection of marine biodiversity and ecosystems in the Area, and the scientific methods, research and collaboration developed to support the REMP processes in various priority regions in the Area.
Programme
1:00-1:10 PM 
Opening Remarks

H.E. Mr. Michael W. Lodge, Secretary-General, International Seabed Authority
Ms. Elizabeth Maruma Mrema, Executive Secretary, Convention on Biological Diversity

1:10-1:30 PM
Regional environmental management planning in the international seabed area: from science to policy

Introductory video on regional environmental management plans in the Area
Presentations:

Dr. Gordon Paterson, Member of the Legal and Technical Commission of the International Seabed Authority
Dr. Piers Dunstan, Team Leader Marine Biodiversity Risk & Management, Oceans and Atmosphere, CSIRO (Australia)

1:30 – 1:35 PM
Statement by Mr. Christos Economou, Acting Director, Maritime Policy and Blue Economy, Directorate General for Maritime and Fisheries Affairs, European Commission
1:35-1:55 PM
Panel discussion on strengthening collaborative scientific platform to support REMP development and implementation

This panel will feature presentations from:

Dr. M V Ramana Murthy, Director of the National Centre for Coastal Research; Programme Head of the Ministry of Earth Sciences, Government of India
Dr. Teresea Radziejewska, Professor, University of Szczecin, the Republic of Poland
Dr. Kirsty McQuaid, Postdoctoral Research Fellow, University of Plymouth, United Kingdom
Dr Xue-Wei Xu, Professor, Second Institute of Oceanography, and Dr. Yan Gao, Senior Engineer, China Deep Ocean Affairs Administration, Ministry of Natural Resources; People's Republic of China

Guiding questions:

How are environmental data generated, synthesized, and used to support REMP development?
What are the opportunities for sharing of data and knowledge?
How can collaborative efforts be developed and enhanced to support regional-scale environmental assessment and monitoring?

1:55-2:10 PM
Interactive discussion
2:10-2:15 PM
Closing Remarks

H.E. Mr. Michael W. Lodge, Secretary-General, International Seabed Authority
Statements