WEBINAR | Equitable sharing of financial and other economic benefits from deep-seabed mining
22 Feb 2022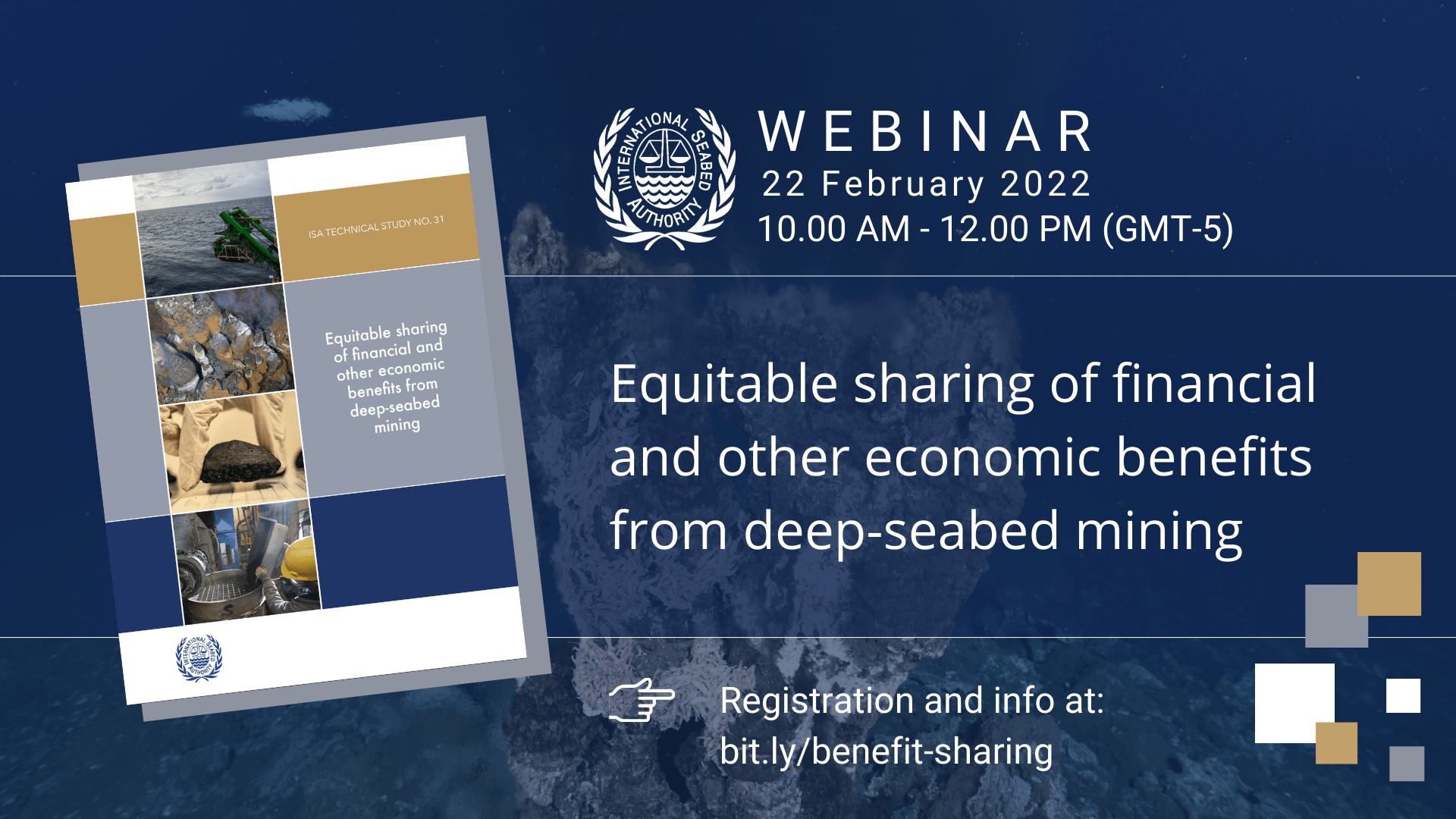 The United Nations Convention on the Law of the Sea (UNCLOS) establishes the principle that all activities in the Area, including recovery of minerals, must be carried out for the benefit of all humanity, irrespective of the geographic location of States. In pursuance of this principle, UNCLOS requires the International Seabed Authority (ISA) to provide for the equitable sharing of financial and other economic benefits on a non-discriminatory basis.
As the ISA Council advances its work on adopting the necessary regulatory framework that would permit commercial recovery, the ISA Finance Committee, which has the primary responsibility to draft appropriate rules and procedures on equitable sharing, has started to develop proposals for equitable sharing of financial and other economic benefits. A recent report published by the ISA Secretariat (Technical Study 31) summarizes two years of work under the supervision of the Finance committee.
This webinar will therefore be the opportunity to dive into the main elements of this report and explore some of the key concepts currently under discussion and development.